Removing the Canadian Experience Barrier: Train-the-Trainer Session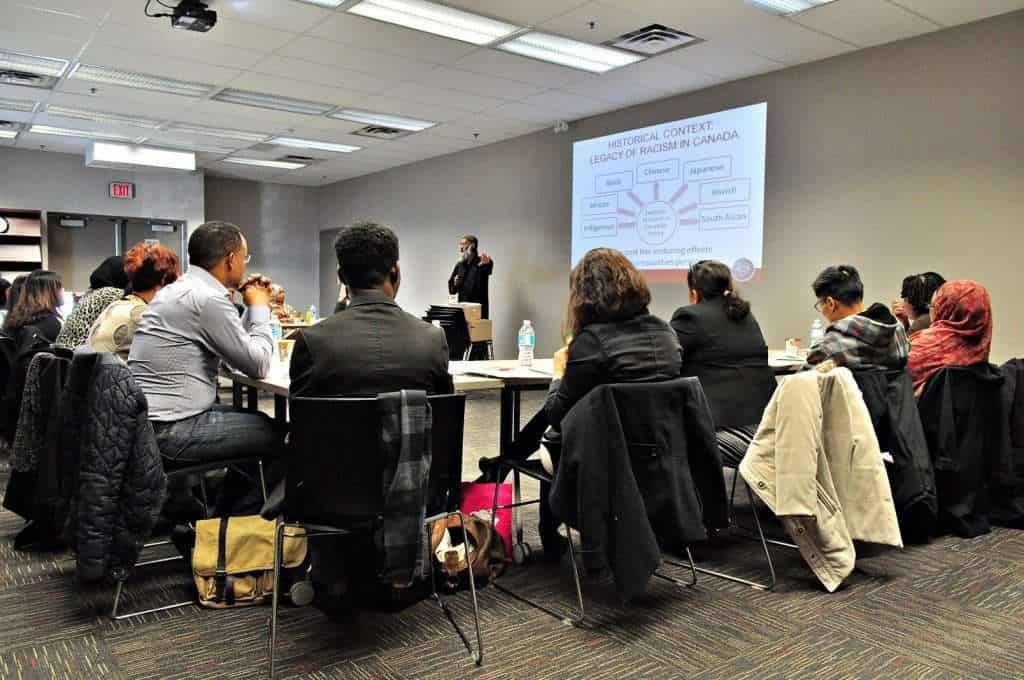 On October 29, the Toronto West Local Immigration Partnership (TWLIP) worked collaboratively with the Ontario Human Rights Commission (OHRC) to provide a train-the-trainer session about the OHRC Policy on Removing the "Canadian Experience" released in 2013.  The policy outlines how requiring job seekers to have "Canadian experience" can be found to be discrimination under the Ontario Human Rights Code. 
A training curriculum including a comprehensive guide has been developed to train organizations working with newcomers on the policy and to encourage reflection and action on the human rights issues it raises. The training includes the following seven parts:
Part 1: Welcome and introduction
Part 2: Ontario Human Rights System
Part 3: What do we mean by the "Canadian experience" barrier
Part 4: Why do employers and regulatory bodies ask for "Canadian experience"?
Part 5: How is requiring "Canadian experience" discrimination under the Ontario Human Rights Code?
Part 6: What should employers and regulatory bodies be doing?
Part 7: What can newcomers and their advocates do when faced with "Canadian experience" barriers?
Additionally, a 'wrap-up and evaluation' session was conducted after the training to collect feedback from the trainees through a Conversation Guide developed by the action group members.