November 16, 2016 @ Ontario Human Rights Commission
Removing the Canadian Experience Barrier: Train-the-Trainer (City-Wide)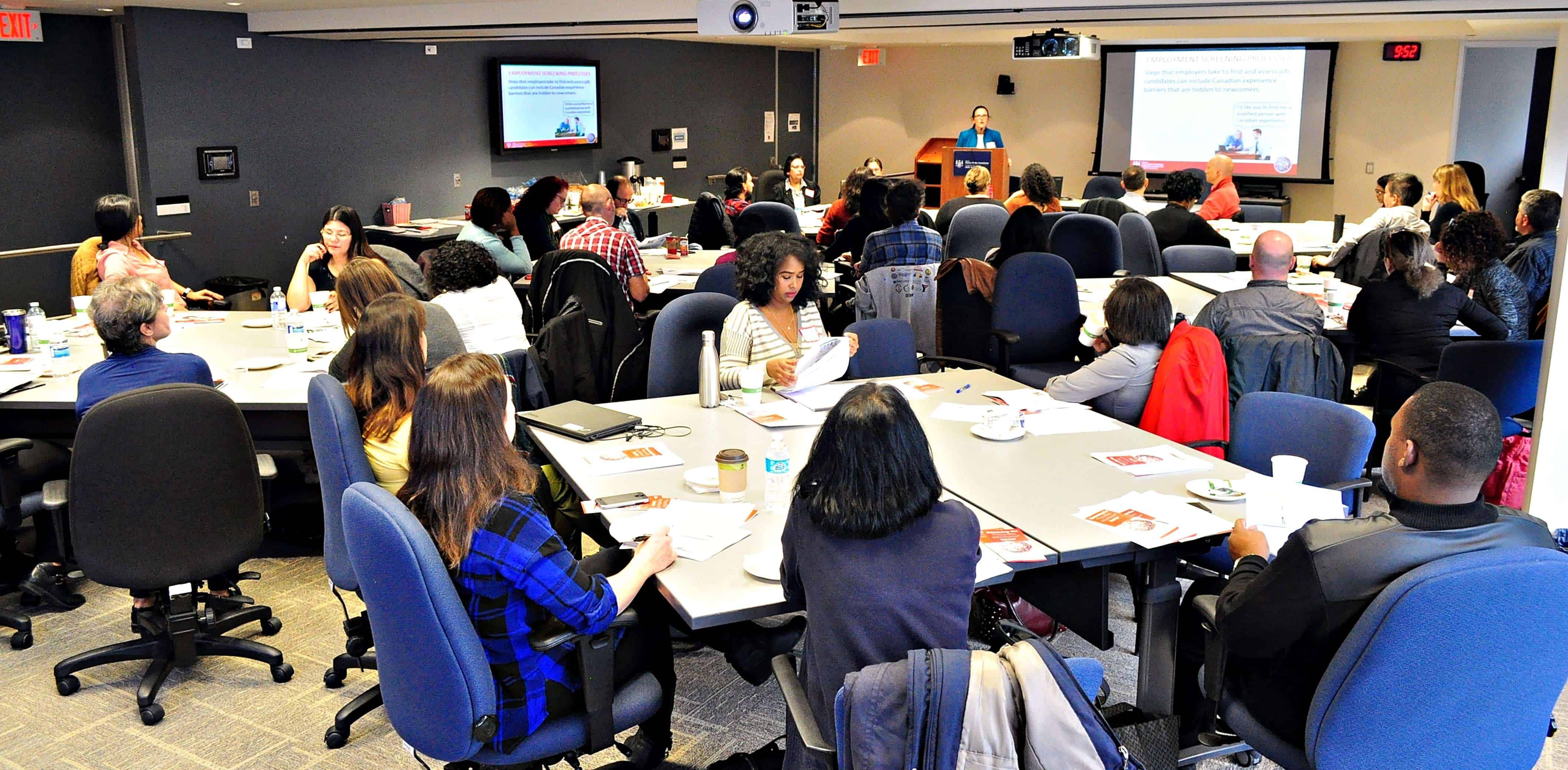 On November 16, 2016, the Toronto West LIP's 2016/17 city-wide initiative – Removing the Canadian Experience Barrier: Train-the-Trainer session was successfully delivered at the Ontario Human Rights Commission. 37 trainees from 29 organizations participated in the training. The training was collaboratively organized by the four Toronto quadrant LIPs and delivered by the Ontario Human Rights Commission (OHRC).  The training aimed to help service providers understand:
What the "Canadian experience" barrier looks like
How requiring "Canadian experience" can be discrimination under the Ontario Human Rights Code
What clients can do if they face a "Canadian experience" requirement or other racial discrimination
The feedback received from the participants were largely positive, 88% of the respondents indicated that they were well equipped to replicate the training to the newcomer clients they serve.